Dates
What do you think - which comes first: employees or customers? Come to discuss how to enroll all members of your team in the Sales and Customer Care functions. Using a customer-centric model to engage everyone, the focus of this workshop will be on building customer experiences. Presented by London Economic Development Corporation and Fanshawe Corporate Training Solutions, and facilitated by Melissa Maloney, Founder, Happy Leader Enterprises, Co-Founder, All Women L.E.A.D., and VP of Sales and Operations at Go Fog It.
Note this this event will be held in-person and physical distancing measures will be in place.
LOCATION: Lamplighter Inn, 591 Wellington Road (Oak Room Lounge)
FEES: No cost to attend. $200.00 fee if registered and no-show. One rep/per company
This is how I can help.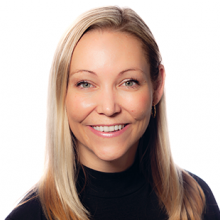 Ashley Conyngham
Director, Marketing and Communications
I can share your local business news & events
Promote your tech or manufacturing jobs
Collaborate with you on your industry event
Help your business reach new audiences
Provide communications support for your SME
This is how i can help