Dates
In this workshop, we will discuss high-level tips and tricks about:
Working Effectively
Office teams are going to have different set ups - hybrid, split or fully remote - how do you set these up to support your team?
Learn how to increase communication and workflow effectiveness across remote teams.
How do you maintain a healthy work culture when staff is working from home or you have a hybrid office set up?
Meeting Effectively
Running an efficient and effective meeting is a challenge in the real world. It can be a daunting task in a digital one.
Learn how to run more effective meetings with a particular focus on online engagement.
TARGET AUDIENCE: Executive Directors, board members, managers, human resources professionals and anyone wanting to know how best to manage teams and meetings.
This is how I can help.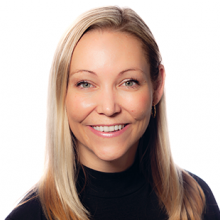 Ashley Conyngham
Director, Marketing and Communications
I can share your local business news & events
Promote your tech or manufacturing jobs
Collaborate with you on your industry event
Help your business reach new audiences
Provide communications support for your SME
This is how i can help