Dates
Juno Award nominated singer Aviva Chernick and conductor Evan Mitchell join London Symphonia for this unique concert experience that touches on themes of beauty, spirituality and balance through the rich tapestry of music from Jewish origins. The soulful music of Ernest Bloch and Gustav Mahler is woven together with songs by Chernick, inspired by her diverse musical legacies and the teachings of her mentor, Sephardic musician Flory Jagoda.
Aviva Chernick blends traditional and original melodies with rich poetry in Judeo‑Spanish, known as Ladino. In her words,
"Here we present a concert that is a conversation through time: my personal, intimate Jewish musical voice reflected against the richness of Ernest Bloch's own story. These pieces, together with the Sephardic songs of my mentor Flory Jagoda and Mahler's Adagio, leave us with the truth that deeply personal creations invite us all into the universal."
Program
Adagio from Symphony No. 10 by Gustav Mahler (arr. for winds and strings by Cliff Colnot)
Concerto Grosso # 1 by Ernest Bloch
From Jewish Life by Ernest Bloch
Renouveau - Spring, from Evocations by Ernest Bloch
Traditional and original songs by Aviva Chernick and Flory Jagoda
Livestream $17 Single, $34 Household
In-person* $65 Premium, $47 Adult, $17 Student
*subject to availability and health recommendations
More Info
*Special Covid-19 social distancing measures will apply
This is how I can help.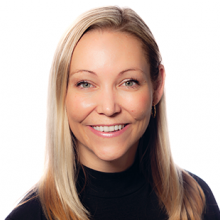 Ashley Conyngham
Director, Marketing and Communications
I can share your local business news & events
Promote your tech or manufacturing jobs
Collaborate with you on your industry event
Help your business reach new audiences
Provide communications support for your SME
This is how i can help