Dates
Paving a new road to innovation
About this event
Recognizing the undeniable effects of the pandemic and looking the elephant in the room head on – The Great Resignation. TechAlliance is proud to invite a bold, strong voice to share the room and unpack this significant conversation.
The Great Resignation is a mind shift by employees across the nation. What now? How do we prevent this mass exodus and retain fulfilled, supported, stimulated, and thriving team members?
Sarah Stockdale – marketing expert, Founder and CEO of Growclass, TEDx speaker, author and podcast host, will dive into the realities that have kept underrepresented communities' presence in innovation low. Burnout and turnover are at an all-time high, employees are quitting on the spot, for good reason.
Walking you through what needs to change in 2022 to support the new reality of work, Sarah will dig into how to experiment with your career in 2022, support diverse and innovative teams, and build real community in your workplace.
This talk is about entrepreneurship, power, and the lies that exist about how success is built and defined in the tech industry. You'll leave with a new lens on collective success, and a toolkit you can use to build stronger, inclusive teams and communities.
Don't miss the chance to share the room with an honest, highly accomplished, insightful, badass female tech trailblazer!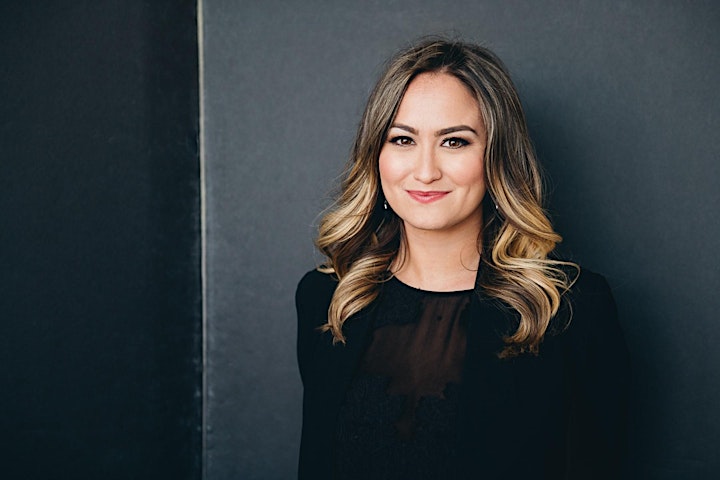 About the speaker:
Sarah Stockdale is the founder of Valkerie, a growth marketing training and consulting company in Toronto. She is an entrepreneur, coach, speaker, startup growth marketer, and innovation professional. Previously Sarah led growth at Tilt, a San Francisco startup that was acquired by Airbnb in 2017.
Sarah is a frequent guest tech expert for The CBC, and CTV, and a TEDx speaker. She's the author and creator of We Need To Talk About This, a popular newsletter and blog for millennial women.
Sponsored by: