As one of Canada's best locations for food and beverage processing, London has all the right ingredients for agri-food businesses.
London's agri-food sector is known for attracting historic investments, which has established the region as an ideal hub for agri-food production. Employing more than 7,000 people across 90+ companies, London's agri-food sector has strengths in large scale meat processing, frozen foods including pizza and desserts, spices, and alcoholic beverages, in addition to emerging sub-sectors such as health and fermented foods, cannabis, and ready-made meals. 
As a nationally recognized test market city, London is an ideal place for companies to develop new food products and services prior to nationwide launch. Tim Hortons™ dark roast coffee, McDonald's ® Chicken McNuggets, and Blackfly Beverages craft coolers were all tested here.
Proudly Located in London, Ontario
Why food processors choose London
Only municipality in Canada that draws freshwater from two great lakes
Shovel-ready, fully serviced industrial lands
Easy to source fresh ingredients as London is surrounded by farmland
Access to cold storage facilities, distribution, packaging, and automation equipment suppliers
Talented workforce specializing in food processing, nutrition sciences, food chemistry, and product development
Connect with 25 research and development institutions 
Shared space, resources, supports and programming at The Grove.
"The strong farming community in this region makes London a vital food processing centre for business and commerce"

 

- Derek Schoonbaert, Cargill 
Image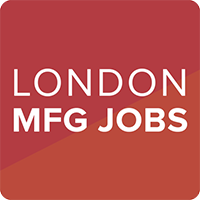 Is your business hiring agri-food or manufacturing talent?
Join our free London Manufacturing Jobs portal so we can promote your open positions. Jobseekers can use the portal to start discovering who's hiring in these growing sectors.

Success Story: Nestle
With a century-old history in Canada, Nestlé is committed to growth in London. Their latest $51.1-million investment into the 52-year-old plant created 150 new full-time positions. In an industry where food safety is everything, early-stage investment was critical to Nestlé's expansion, allowing the factory to enhance existing cleaning technology at each individual product line.