Dates
Starting up or making changes to your current business? Discover the key elements of planning your business from start up to business growth
As a business owner, you are thinking about the successful operation of your business just about every waking moment of your day. Every successful business requires continuous planning. A well-crafted business plan allows your company to stay on course and have a yardstick against which to measure its progress.
The Business Planning Guide Workshop is an interactive 2 hour webinar that will serve as guidance in developing a business plan. This includes market research, marketing and sales, operations and start-up costs, as well as financials.
A well thought out plan is necessary to provide a significant competitive advantage, achieve company goals, and obtain funding. Register today!
This is how I can help.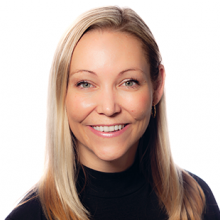 Ashley Conyngham
Director, Marketing and Communications
I can share your local business news & events
Promote your tech or manufacturing jobs
Collaborate with you on your industry event
Help your business reach new audiences
Provide communications support for your SME
This is how i can help