Dates
Organizational change is constant. When your organization undertakes projects to improve performance, seize opportunities or address key issues, they often require changes; changes to processes, job roles, organizational structures and technology.
The process of adapting to new systems and strategies can be highly disruptive to your organization, and most importantly, to your employees and volunteers. Effective change management recognizes that it is people who are the key to the successful implementation of new projects, systems or processes.
When planning for a big shift, it is possible to not just prepare employees for the change but to create advocates for change. By learning effective change management processes and techniques, you'll be able to ensure your employees understand and are invested in the change at your organization and ensure your transition goes smoothly.
In this workshop you will learn:
An overview of the principles of change management and the process involved

How to develop a change management plan

The importance of effective communication - communicating the need for change and ongoing engagement

How to understand the human side of change - how to manage expectations, avoid change fatigue and empower employees through change
TARGET AUDIENCE:
Supervisors, Team Leaders and Managers responsible for implementing change initiatives within their organization.
This is how I can help.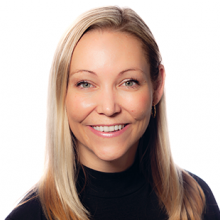 Ashley Conyngham
Director, Marketing and Communications
This is how i can help