Dates
Spend an hour with Andrew Searle from IO Industries as he discuss volumetric video capture as the ultimate cutting edge film tool and how it is establishing itself as the solution for immersive showcasing of human performances. This is the ultimate tool for generating truly life-like 3-dimensional avatars of real actors, recording every nuance of their expressions, emotions, and the full performance they're bringing to the stage – from all angles, simultaneously. The result is a vivid, engaging, virtual copy of the performer which can be replayed from any point of view.
Expert:
Andrew Searle is the Sales Manager for IO Industries Inc. and for over 10 years has held various technical and commercial roles within the company. His experience with the diverse IO Industries customer base has spanned a broad range of applications, from deep-sea exploration to projects with NASA and the International Space Station.
This is how I can help.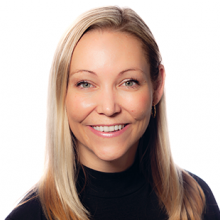 Ashley Conyngham
Director, Marketing and Communications
This is how i can help