Dates
Networking. It's one of the most important things you can do for your career. When you invest in relationships — both professional and personal — it has a high potential to advance your career goals. Networking can help you get a job, grow your business or brand, attain a promotion, or gain access to important resources.
In this Female Founders webinar, we look at how you can network effectively. We explore topics like:
• Where you should start.
• How to overcome the negative associations with networking.
• How to reduce networking awkwardness.
• How to make meaningful connections and maintain them.
Together, let's start networking to help you achieve your boldest career dreams.
This session is hosted by Janice Byrne, Assistant Professor in Entrepreneurship at the Ivey Business School, alongside Michelle Kwok and Ravina Anand, co-founders of the Female Laboratory of Innovative Knowledge (FLIK).
This is how I can help.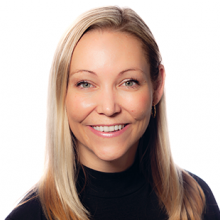 Ashley Conyngham
Director, Marketing and Communications
This is how i can help