Dates
A social entrepreneur recognizes a social problem and uses entrepreneurial principles to make a change. And when it comes to social ventures, many women are leading the charge! These amazing women utilize their businesses to solve societal issues, improving both their local and global communities.
In this Female Founders session, we explore the growing role women play in the social enterprise movement, and the approach you can take to begin exploring (and championing) social impact within your business.
This session is hosted by Oana Branze, Professor of Entrepreneurship, Sustainability and Strategy at the Ivey School of Business Director, alongside Jennifer Couldrey, Executive Director of The Upside Foundation of Canada.
This is how I can help.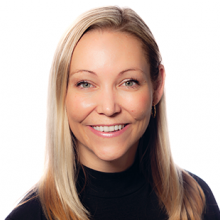 Ashley Conyngham
Director, Marketing and Communications
This is how i can help