Dates
Human resources professionals are available to offer advice and knowledge on such things as recruitment and retention, health and safety, workplace conflict, performance management, compensation, benefits and professional development. An HR professional can also provide support with legislative compliance like Bill 148, workplace harassment, employment standards, terminations and Ministry of Labour visits.
Appointments are available on the first Wednesday of each month and are booked on a first-come, first-served basis. A limited number of spots are available each month and advance registration is required to reserve a spot.
Please email info@sbcentre.ca and our Client Services Assistant would be happy to arrange an appointment time and reserve your spot.
To ensure effective use of your time, we ask that you fill out an Access to Professionals Request for Service Form and provide a list of questions prior to the session.
You are encouraged to provide as much detail as possible, as these documents are forwarded to the professional to review prior to the meeting.
Get your Request for Service Form here.
This is how I can help.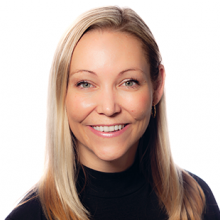 Ashley Conyngham
Director, Marketing and Communications
I can share your local business news & events
Promote your tech or manufacturing jobs
Collaborate with you on your industry event
Help your business reach new audiences
Provide communications support for your SME
This is how i can help