Dates
The traditional office landscape has been transformed, and has highlighted how powerful remote teams can be, yet many organizations continue to face challenges as they navigate the ever-changing terrain of a digital-first world.
Agile short-term solutions enabled teams to transition into remote and mobile work environments. Now we ask – are those solutions still upholding the foundation of who we are? Do the pivots initially made still make sense and translate to long term success or are the cracks in our seams starting to show?
You've worked hard to build a culture that aligns to your mission and values. On February 4, 2021, join us with Ahria Consulting to discuss how to adapt your short-term remote solutions to long-term strategies that harness the power within your outstanding teams and continue to bolster a thriving culture.
About the Speaker:
Terry Gillis is the President & CEO of Ahria Consulting, a regional talent management and human resources consulting firm based in London, Ontario, Canada. He has grown Ahria Consulting to be the "go to" consultancy for people solutions in the workplace. Terry also currently serves as Chair of the Board of Managers for Career Partners International, the world's largest independent talent management consultancy.
This is how I can help.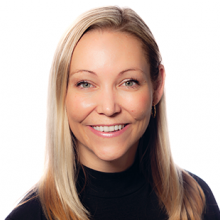 Ashley Conyngham
Director, Marketing and Communications
I can share your local business news & events
Promote your tech or manufacturing jobs
Collaborate with you on your industry event
Help your business reach new audiences
Provide communications support for your SME
This is how i can help