Dates
Join Tyler Bryden to explore the power of language and media - not only what we say and write, but how, when and where - and what insights we can uncover when communicating with ourselves and others. Harnessing years of personal experience, research, and software development at Speak Ai, Tyler will help you will discover technology and techniques to capture, analyze and share information so you can better manage knowledge, become more aware, and improve research, marketing, and communication.
By the end of this Masterclass, you will know how to build a powerful second brain and analyze communication-driven media to identify key moments, entities and sentiment. With that foundation, you will also learn how to use deep search to find anything instantly, discover patterns in your data, and self-monitor and analyze yourself and others so you and your team can grow personally and professionally.
Tyler Bryden is a graduate of Western University and Fanshawe College, where he studied interactive media and the effects of evolving technology in people's lives and businesses. A passionate speaker, psychedelics advocate and avid learner, Tyler continues to integrate emerging technologies into services and products in hopes to make a better world for himself, his clients, and the community.
This is how I can help.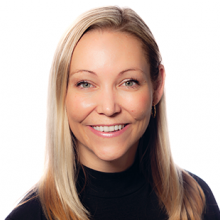 Ashley Conyngham
Director, Marketing and Communications
This is how i can help