Dates
Tyler Bryden from Speak Ai will discuss in a 1:1 how innovations in artificial intelligence and machine learning can accelerate your business. Topics such as:
How are AI and machine learning impacting our communication, research, well-being and productivity?
How can I get important insights from long-form audio, video and text data?
How can I harness speech-to-text, natural language processing and sentiment analysis to make my information more valuable?
What insights we can uncover when communicating with ourselves and others?
How can we capture, analyze and share information to better manage knowledge, become more aware, and improve communication?
This is how I can help.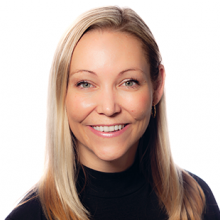 Ashley Conyngham
Director, Marketing and Communications
This is how i can help