Dates
We are used to thinking about the word "failure" as a negative. But what if we could instead see failure as a healthy sign of innovation in your Product Management strategy?
In an Agile culture, you can be daring in innovation, while still being "fast" enough to not invest too much time into new features, and recognizing and responding quickly when those features turn out to be "failures" with your customers.
Let's talk about how "failing fast" can be a huge strength if it's done well!
Speaker:
Mark Chalmers | Assoc. Software Delivery Manager, Canada Life
Speaker Bio:
Mark has over 22 years of experience in the High Tech sector, functioning over the years as a Software Developer, Director of Development, Technical Architect, CEO, CTO and Product Owner. Mark has been the Product Owner for many enterprise software products that have launched London businesses that are still successfully operating. Products include an eCommerce Framework which allows developers to quickly create highly customized eCommerce stores, and a Software as a Service product that allows Law Enforcement professionals to search through billions of social media records to aid in criminal investigations. Mark has many years of Agile experience, including converting multiple companies into true Agile and DevOps shops. He currently works as an Application Delivery Manager at Canada Life.
TechAlliance Peer-2-Peer groups are now virtual!
Whether you work at a tech company or you hold a technical role in a non-tech company, we've got a Peer-2-Peer group for you!
TechAlliance Peer-2-Peer groups connect you with peers and colleagues in similar roles to accelerate your learning, professional development, knowledge sharing and networking.
Discuss challenges and best practices lead by an industry-expert Champion who will guide the group in discussions, guest speaker presentations, and strategy sessions.
This is how I can help.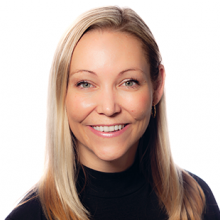 Ashley Conyngham
Director, Marketing and Communications
I can share your local business news & events
Promote your tech or manufacturing jobs
Collaborate with you on your industry event
Help your business reach new audiences
Provide communications support for your SME
This is how i can help