Dates
Want to turn your recipe or passion for food into a business? Attend this 90 min. webinar to learn what it takes to start a food business!
If you're someone interested in marketing a family recipe, an individual with a product idea or concept, a producer considering adding value to an agricultural product or even a chef exploring your possibilities, this webinar will provide you with the information and resources to take the next step!
This 90 minute webinar will provide an overview of the things you need to know when starting a food business.
This is how I can help.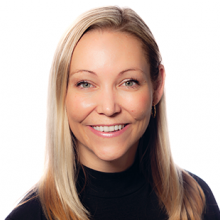 Ashley Conyngham
Director, Marketing and Communications
I can share your local business news & events
Promote your tech or manufacturing jobs
Collaborate with you on your industry event
Help your business reach new audiences
Provide communications support for your SME
This is how i can help