Dates
Social media has become one of the most powerful tools to grow your business's income, influence, and impact. But creating content every single day can be a daunting task. Stop worrying and start taking action! With a simple planning strategy, you can take control of your social media and make magic happen.
Join this webinar for tips, tricks, and tools on developing content for your social media account(s). If you're looking to save time, build brand awareness, gain credibility, and increase lead generation, then this session is for you! Anything is possible when you have a clear plan and executable strategy for social. Bonus: We will also discuss other content creation opportunities outside of social media. Let's dive into content and get your business rolling!
This is how I can help.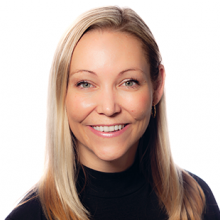 Ashley Conyngham
Director, Marketing and Communications
This is how i can help