Dates
Participants will learn how to take their budgeting process to the next level, gaining a firm grasp of technical and philosophical best practices regarding the nuts-and-bolts of nonprofit budgeting in a changing environment.
Key concepts covered:
Understanding financial reporting and related concepts
Defining financial goals and objectives in the budgeting process
Implementing a comprehensive and inclusive financial planning process
Identifying, allocating and building indirect costs into program budgets to understand the real costs of program delivery
Incorporating cash flow projections in the annual budgeting process
Understanding and leveraging digital tools
LEVEL: Intermediate
TARGET AUDIENCE: Executive Directors, board members, program managers and/or anyone wanting to learn best known ways of effective financial planning for nonprofits and social enterprises.
ADDITIONAL INVESTMENT INFORMATION:
Are you a nonprofit member organization with an operating budget of under $100,000? You may be able to save an additional 50% off the registration fee.
Learn if you are eligible for the NONPROFIT MEMBER DISCOUNT RATE.
This is how I can help.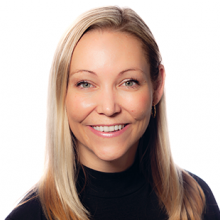 Ashley Conyngham
Director, Marketing and Communications
I can share your local business news & events
Promote your tech or manufacturing jobs
Collaborate with you on your industry event
Help your business reach new audiences
Provide communications support for your SME
This is how i can help