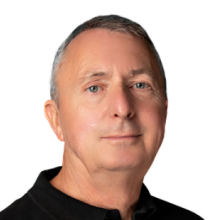 John Pollock
Consultant, Business Development
jmpollockconsulting

[at]

gmail.com
John started BizInc at Western University and Fanshawe College, this student entrepreneurship service helped to launch more than 100 student businesses and was a critical proof of concept helping the institutions to receive more than $2.5M in funding to establish Campus Linked Accelerator Programs in London ON.
John, provided leadership as Director of the Southwestern Ontario Angel Group through a period of transition and member renewal.
John is a volunteer and Executive in Residence at the Ivey Business School, an enthusiastic (but not so talented) woodworker, proud father of three (and now grandfather of five). John and his family (including dog, hamster and guinea pig) spent a year living aboard a sailboat and travelling through the Caribbean as far the Rio Dulce of Guatemala.