Home to some of the fastest-growing technology companies in North America, you can find made in London content and products in the video games you play, ATM's you take cash out of, Hollywood feature films you watch, and orders you place at Tim Horton's. 
London has strengths in information communication technology (ICT), digital media, software as a service (SaaS), game development, eCommerce, and financial technology. 400+ companies employ over 16,000 people in this sector, who are developing products that influence many other industries - from enhancing medical procedures and manufacturing processes to making everyday financial transactions easier and secure.
As a nationally recognized test market city, London is an ideal place for companies to develop new tech products and services prior to nationwide launch. Rogers' a-la-carte cable services and Cineplex Digital Media's in-store digital advertising signs were tested here. 

Why digital media and tech companies choose London
Talented workforce specializing in software and product development, programming, computer science, and design
Connected ecosystem with engaging industry groups and meetups
Some of the most affordable Class A office space of Canada's largest metropolitan cities
Lower commute time of 21 minutes and readily available public transportation
Well-serviced by reliable, high-performance networks offering fibre and dark fibre connectivity and fully-featured Certified Data Centres
Connect with 25 research and development institutions 
"The great thing about being located in London is that Stephanie and I are able to complete 'big city' projects alongside a highly skilled workforce, while still living in a small-town environment. It's a win-win for both our business and family life"

 

- David Ciccarelli, Voices.com
Image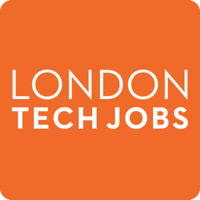 Is your Digital Media or Technology business looking for talent? 
Join our free London Tech Jobs portal so we can promote your open positions. Jobseekers can use the portal to start discovering who's hiring in these growing sectors

Success Story: Start.ca
Having outgrown multiple offices in recent years, Start.ca recently built it's new, forever home in the city - a headquarters at 639 York Street. By adding 40,000 square feet to the existing 40,000 square-foot building, the new office space gives the company even more room to grow while maintaining their collaborative, positive company culture.