Dates
Talented people drive your business, and properly managing your team is critical to your success. Nic and Ron will help you build your HR legal toolkit by sharing some keys to protecting your business from an employment law perspective.
For more information and to register contact: John Pollock
This is how I can help.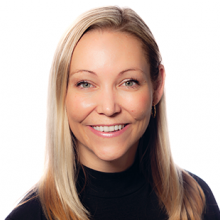 Ashley Conyngham
Director, Marketing and Communications
I can share your local business news & events
Promote your tech or manufacturing jobs
Collaborate with you on your industry event
Help your business reach new audiences
Provide communications support for your SME
This is how i can help