Dates
Accredited Business owners are faced with a multitude of opportunities and challenges in this fast-changing environment, presenting business owners with tough decisions: How do I set myself up for long term success? How do I plan for growth? How do I create better budgeting strategies for sustaining economic downturns? You've asked, we've listened!
This workshop, the first in a series of workshops designed by BBB in response to our Accredited Businesses' feedback, will provide business owners resources and takeaways on big picture planning that can be implemented in their business.
This workshop will be facilitated by BBB's Maria Martiniello, director of sales & marketing. Maria has a diverse experience in business development in a variety of sectors, including non-profit, oil & gas, health, technology and service.
This is how I can help.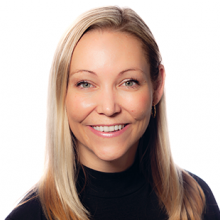 Ashley Conyngham
Director, Marketing and Communications
This is how i can help