Dates
Great boards aren't created overnight. The board building process involves careful recruitment, focused orientation, ongoing training and a process for dealing with poorly performing directors. At a time when people are busier and boards are under increasing scrutiny, it can be difficult to find and retain the right board members to lead your organization.
This workshop will help you plan a board development strategy. Participants will learn about:
Board Recruitment:

What do you need?
How would you recruit?
Recruiting for Diversity

On-Boarding:

Board Orientation
New Board Member Engagement

Annual Reviews:
Level: Beginner-Intermediate
Target Audience: Board Members, Executive Directors, board support staff and those interested in learning about becoming a volunteer board member
This is how I can help.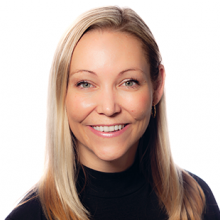 Ashley Conyngham
Director, Marketing and Communications
This is how i can help