Dates
Join us for a community conversation and virtual fireside chat with Mohammed Hashim, the new Executive Director of the The Canadian Race Relations Foundation, to discuss opportunities for the nonprofit, public and private sector to work collaboratively at the intersection of race and employment.
During this chat, he will share examples of how collaboration between the nonprofit, private and public sector can create greater access to employment opportunities for Black, Indigenous and People of Color (BIPOC) communities.
The conversation will be facilitated by Arielle Kayabaga, City Councillor, City of London.
This is how I can help.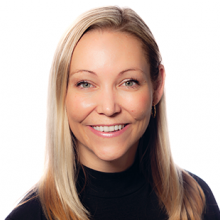 Ashley Conyngham
Director, Marketing and Communications
I can share your local business news & events
Promote your tech or manufacturing jobs
Collaborate with you on your industry event
Help your business reach new audiences
Provide communications support for your SME
This is how i can help