Dates
Join Canada's leading female experts on career advancement and diversity for women in corporate, public service and academia for a panel discussion on bottlenecks and barriers to women's career advancement.
All allies and champions for women's career advancement and diversity, including men, are welcome and encouraged to join this important discussion.
SPEAKERS:
Rachel Wernick,

Senior Assistant Deputy Minister, Skills and Employment Branch, Employment and Social Development Canada (ESDC)
Dr. Julie Cafley,

Executive Vice-President, Public Policy Forum
Dr. Wendy Cukier,

Founder and Academic Director, Ryerson University's Diversity Institute & a research lead with Future Skills Centre
Zabeen Hirji, Executive Advisor Future of Work, Deloitte
Nadine Spencer, Chief Marketing Officer of BrandEQ Group & President/CEO Black Business & Professional Association.
This is how I can help.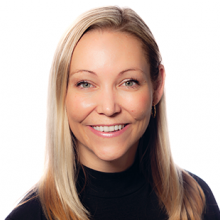 Ashley Conyngham
Director, Marketing and Communications
This is how i can help