Dates
Kris Pearn has over 18 years' experience in film and television. Born and raised on a goat farm in Southwestern Ontario Canada, Kris was lucky enough to graduate from Sheridan College's Classical Animation Program. Come join us as we have an intimate conversation with the Director of such films as Cloudy With a Chance of Meatballs 2 and The Willoughbys. Find out what working as a writer and director in Hollywood is really like.
Kris Pearn was born in London, Ontario, Canada. After graduating from Sheridan College, Kris has spent most of his life making cartoons for both film and television. His credits include: Open Season, Surf's Up, Arthur Christmas, Shawn the Sheep, Pirates: Band of Misfits, and Home to name a few. He was Head of Story on Cloudy With A Chance of Meatballs, and co-directed Cloudy Two: Rise of the Leftovers. He has most recently written and directed the Netflix animated feature THE WILLOUGHBYS based on the novel by Lois Lowry. Kris has been nominated for several Annies, has taught at Sheridan College, lectures all over the world through Schoolism, and has given a Ted Talk called "The Optimistic Opportunity of Failure". He has illustrated several books including: Edward The Tree Climbing Dog, Project Superhero, and Tales of Spiffing. He still loves to draw.
This is how I can help.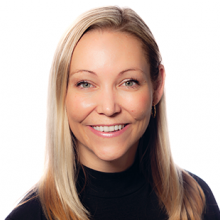 Ashley Conyngham
Director, Marketing and Communications
This is how i can help