Dates
It has become increasingly more important than ever during Covid-19 that we maintain a strong supply chain. Careers in the agri-food industry are essential to supporting this. What types of jobs are available in the agri-food industry? The variety of careers available in the industry span from farm to shelf. Opportunities can be found in labour, packaging, production, processing, logistics, financial, IT, technology and more. There are plenty of farm and non-farm opportunities available that can build on your foundational skills.
Where can you find work in Ontario? If you pursue an agriculture or food industry opportunity you can reside in any region of Ontario. Not only during the pandemic, agri-food careers will help the province to maintain a strong food supply chain now and for the future. The agriculture and food industry will be one of the key recovery pillars for the economy in Ontario.
This is how I can help.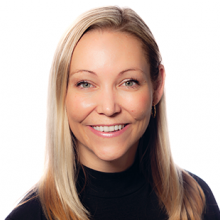 Ashley Conyngham
Director, Marketing and Communications
I can share your local business news & events
Promote your tech or manufacturing jobs
Collaborate with you on your industry event
Help your business reach new audiences
Provide communications support for your SME
This is how i can help