Dates
In this Fireside Chat, step into the minds of Diana House and Lena Schreyer, winners of $20,000 from the Recovery and Rebuilding the Region Design Challenges, a collaboration between TechAlliance, Libro Credit Union, Pillar Nonprofit Network and co-presented by WEtech Alliance and Communitech.
Find out what it takes to dig in and pivot in the face of adversity. Inquire about the challenges and successes that these founders have faced and hear their stories first-hand. And find out how far they've come in just a matter of months.
These London entrepreneurs are rising as leaders, addressing essential needs, assessing the impact of COVID on underserved communities, creating viable solutions and aiding in propelling the region to Rebuild & Recover in the wake of a global pandemic.
Panelists
Diana House | CEO, Go Fog It
Lena Schreyer | Founder and Director of Beecuz 
This is how I can help.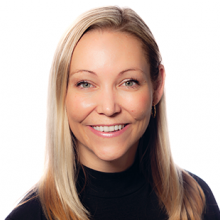 Ashley Conyngham
Director, Marketing and Communications
I can share your local business news & events
Promote your tech or manufacturing jobs
Collaborate with you on your industry event
Help your business reach new audiences
Provide communications support for your SME
This is how i can help