Dates
Is your online business reputation important to you? Today, access to real-time information is the number one driving force behind purchasing decisions. Consumers trust friends and even strangers more than they trust brands for honest feedback about products and services, and they turn to them before nearly every purchase they make, big or small.
Attend this seminar and learn:
• the importance of implementing a system that will help you leverage reviews where consumers interact with your brand online
• tips on how to appropriately respond to both good and bad reviews
• how to minimize the risk of negative reviews in the future
• the 3 keys to optimizing your online presence
Presented by Laurie Knechtel, eMotivate Marketing+Design
This is how I can help.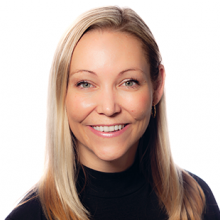 Ashley Conyngham
Director, Marketing and Communications
This is how i can help