Dates
To successfully scale their business, entrepreneurs must consider two critical components: access to new market opportunities, and capital to facilitate growth. Companies that pursue both of these components at once often show better results than those that pursue only one at a time.
While women-led businesses face unique obstacles when it comes to growth and scalability, a well-developed strategic plan that prioritizes these two elements is one of the best ways to achieve long-term success on a larger scale. In our new webinar, How women-led companies can access new markets & capital, we'll discuss what steps you can consider as you strategically plan how to overcome market challenges and scale your business.
Join us and learn about:
Accessing new markets—opportunities and the risks to consider and mitigate
Strategic planning—how to build your growth plan to proactively overcome market challenges and win new contracts
Accessing capital—tips and considerations for accessing capital to grow your company
Support—the resources available to help position your business for growth
This is how I can help.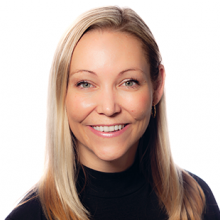 Ashley Conyngham
Director, Marketing and Communications
This is how i can help