Dates
Image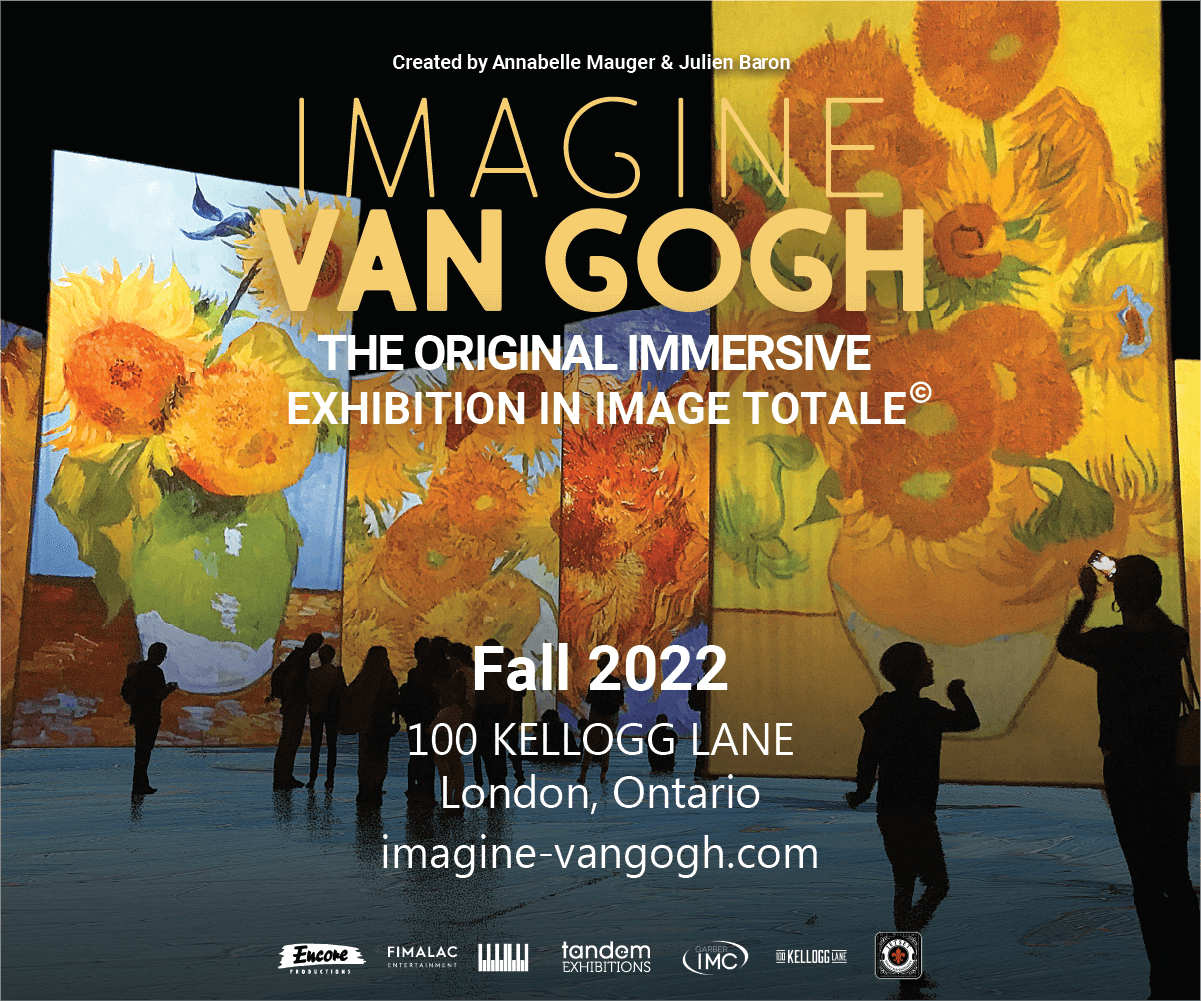 Imagine Van Gogh, the ORIGINAL IMMERSIVE EXHIBITION IN IMAGE TOTALE © from Europe featuring more than 200 of the Dutch artist's paintings. 100 KELLOGG LANE is uniquely suited to host the Imagine Van Gogh, the ORIGINAL IMMERSIVE EXHIBITION IN IMAGE TOTALE © .
Created by Encore Productions -a Fimalac Group company- and presented by Tandem Expositions, Imagine Van Gogh has sold more than 1 MILLION Tickets across Canada this past year. With the safety of guests, employees and the community as the highest priority, Imagine Van Gogh will debut within our site during the Fall of 2022 in accordance with the public health guidelines in Ontario.
Created by Artistic Directors Annabelle Mauger and Julien Baron, famous for their immersive works at Cathédrale d'Images in Les Baux-de-Provence, Imagine Van Gogh was presented first by Encore Productions in France, where it amazed audiences with its GRANDIOSE and immersive concept of Image Totale ©; the viewer is literally transported on a journey to the heart of the artist's work.
The exhibit brings Van Gogh's canvases to life in a vivid, spectacular way: the audience will literally enter the artist's world of dreams. "Original canvasses are expanded and fragmented, then projected into unusual shapes to emphasize the mesmerizing exaggerations and distortions of Van Gogh's work. Visitors experience their energy, emotion, and beauty like never before," says Annabelle Mauger. Tandem Expositions, in conjunction with Encore Productions (France) are excited to bring this spectacular production to London for the very first time.