Dates
Do you have a new tourism idea for London? Register to learn about the "Spark" Mentorships & Grants Program and how to apply.
Individuals (18+), entrepreneurs, small businesses and non-profits based in the region are encouraged to participate in this virtual Info Session to learn more about the "Spark" Program, application guide, and how they could be selected to receive a $3,000 grant and tourism mentorship.
This is how I can help.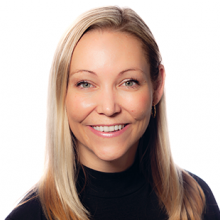 Ashley Conyngham
Director, Marketing and Communications
I can share your local business news & events
Promote your tech or manufacturing jobs
Collaborate with you on your industry event
Help your business reach new audiences
Provide communications support for your SME
This is how i can help