Dates
The practice of researching, developing and writing for grant applications and proposals is often met with laboured groans as one works through the often tedious task. However, if we can learn to be more effective and strategic, it doesn't have to be so hard!
Focusing on the essential elements of a proposal, this workshop will provide participants with tips, insights and strategies for effective grant writing. This workshop gives you a comprehensive, concentrated introduction to the field and helps you steer clear of the most common grant proposal pitfalls.
Among the key take-aways of this session, participants will learn how to construct a compelling grant proposal template that may be used in multiple scenarios. Participants will learn from the insights of experts and funders and experience a greater sense of confidence as they become familiar with effective methods to procure the funds that will support their organization to achieve their mission.
This is how I can help.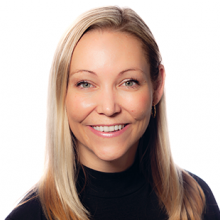 Ashley Conyngham
Director, Marketing and Communications
I can share your local business news & events
Promote your tech or manufacturing jobs
Collaborate with you on your industry event
Help your business reach new audiences
Provide communications support for your SME
This is how i can help