Dates
Program:
Variations on 'Ich bin der Schneider Kakadu', Op. 121a by Ludwig van Beethoven Septet in E flat major for Winds and Strings, Op. 20 by Ludwig van Beethoven
It's a good night for a party. London Symphonia's new partnership with Aeolian Hall brings with it a celebration marking the 250th anniversary of Beethoven's birth along with some of the master's most playful music.
To start the party off right, Aeolian Hall Artistic Director, Clark Bryan, joins the ensemble for the "Kakadu Variations" for piano trio. Based on a silly theme on a risqué topic from Wenzel Müller's Light Opera Die Schwestern von Prag, Beethoven's dry sense of humour highlights the absurdity of the original material.
The rest of the evening is devoted to serious fun with the Septet for Winds and Strings, a work intended for courts, parties and powdered wigs; a work written by a clever young Ludwig to curry favour with the aristocrats of Vienna.
Tickets
Livestream, including light meal $37 Single
Livestream only, $17 Single, $34 Household
In-person, including light meal * $47 Adult, $27 Student
*You will be notified by email if health regulations allow these tickets to become available.
*all in-person tickets include a light meal
This is how I can help.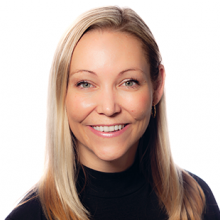 Ashley Conyngham
Director, Marketing and Communications
I can share your local business news & events
Promote your tech or manufacturing jobs
Collaborate with you on your industry event
Help your business reach new audiences
Provide communications support for your SME
This is how i can help