Dates
On August 20th, Leap Junction will be hosting a virtual celebration of our Leap IN Accelerator Program, LeapIN. This year we hand picked 12 amazing businesses, from unique and diverse industries. Each of these entrepreneurs have showed the drive and creativity needed to get a new business off the ground, as well as the heart and intension that helps add to our growing community of entrepreneurship.
We will be celebrating our cohorts completion of the LeapIN Program through Zoom, with introductions by Leap staff, presentations by our cohort, and break-out rooms for chatting with our individual entrpereneurs.
You can find more about them on our social media @leapjunction.
We hope you can join us!
This is how I can help.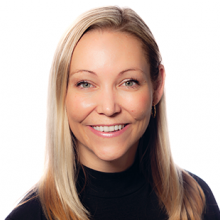 Ashley Conyngham
Director, Marketing and Communications
I can share your local business news & events
Promote your tech or manufacturing jobs
Collaborate with you on your industry event
Help your business reach new audiences
Provide communications support for your SME
This is how i can help