Dates
Award-winning speaker and best-selling author, Jennifer Slay, says that an understanding of self is often the key ingredient to stepping into your full potential, even in the face of change.
In Becoming Aware, Jennifer will explain how to harness your resiliency during difficult times, empower your self-confidence and tap into your emotional intelligence to quiet the inner critic, making space for innovative thinking.
Learn to confidently navigate the unknown, thrive professionally and understand how to live your life happy to the core.
This is how I can help.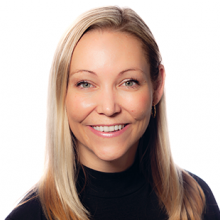 Ashley Conyngham
Director, Marketing and Communications
I can share your local business news & events
Promote your tech or manufacturing jobs
Collaborate with you on your industry event
Help your business reach new audiences
Provide communications support for your SME
This is how i can help