Dates
A mainstay for the past ten years at the Stratford Festival and active in the Arts across North America over the past twenty, E.B. Smith has always approached his work with an eye on developing strategies to eradicate oppressive practices within the work.
The goal is to empower as diverse a selection of voices as possible. As an artist of colour, E.B. recognizes the power of experiencing one's own history and world view manifest on stage and within administrative practices, as well as furthering connections to the stories of others. It is his mission to facilitate the cultivation and cooperation of leaders from every cross section of our society, and across cultural traditions.
Speaker: E.B. Smith, Actor, Director, Storyteller
This is how I can help.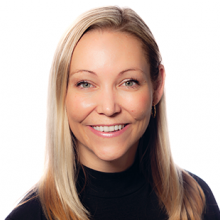 Ashley Conyngham
Director, Marketing and Communications
I can share your local business news & events
Promote your tech or manufacturing jobs
Collaborate with you on your industry event
Help your business reach new audiences
Provide communications support for your SME
This is how i can help