Dates
Join fellow employers from across Southwestern Ontario for a virtual panel discussion on 'Newcomer Talent for Future Success'. Engage with a panel of incredible speakers from across the region to explore the benefits of diversity in the workplace, best practices for Newcomer recruitment and retention and how employers have been navigating conversations surrounding unconscious bias, race and inclusion.
Panelists include:
Joaquim Ballès | VP Business Development, General Counsel at Trudell Medical Limited | London
Sarah Bacchus | Principal Owner at Montessori Preschool | Port Elgin
Katrina Michielsen | Supervisor, Employment Services at Lutherwood | Guelph
Massi Basiri | Co-Founder and Chief Operating Officer at ApplyBoard | Waterloo Region
Moderators:
Dharshi Lacey | Director, Equity, Inclusion & Governance at Pillar Non-profit Network | London
Katrina Michielsen | Supervisor, Employment Services at Lutherwood | Guelph
Our panelists and moderator bring a wealth of knowledge and expertise including:
Perspectives from different regions across Southwestern Ontario, including urban and rural communities
Expertise from diverse industries, such as health, manufacturing, technology, education and small business
Up-to-date knowledge pertaining to equity and inclusion in the workplace We are invested in your learning.
We invite attendees to share their questions in advance or engage in the live Q&A after the panel.
This event is brought to you by Immploy, a community project of WIL Employment Connections, and Local Immigration Partnerships from across Southwest Ontario including London-Middlesex, Waterloo Region, Guelph-Wellington and Waterloo Region.
This is how I can help.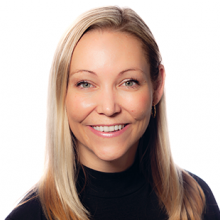 Ashley Conyngham
Director, Marketing and Communications
This is how i can help