Dates
Showcasing Startups in Food Innovation - presented by Fanshawe College's Centre for Research & Innovation (CRI) and The Grove
About this event
Showcasing Startups in Food Innovation
Thursday, April 28 starting at 3pm
Hybrid event - in person at The Grove and streamed live online (live stream link provided upon registration confirmation)
In-person location: 900 King Street, The Grove, directly to the north of Gateway Casino, main lobby entrance (to the west of Growing Chefs), plenty of parking available on-site
The event will feature presentations from startups in the agri-food industry based at The Grove who have partnered with Fanshawe College's Centre for Research & Innovation (CRI) on research & development projects to take their businesses to exciting growth opportunities.
You'll hear about what startups are doing to overcome challenges in the industry, see the expanding facilities at The Grove, and learn more about how partnerships across the London region are removing barriers for small-medium sized enterprises.
AGENDA
The Grove: The vision for growing London's regional food startup ecosystem
Fanshawe College's Centre for Research & Innovation (CRI): unlocking innovation in food science and agri-tech through applied research that drives the regional economy forward
Keynote presentation by Denise Allen, CEO of Food Producers of Canada: The importance of local food producers in the food innovation ecosystem
Panel discussion: what resources are needed in London region to strengthen the food startup economy
In-person tour of the leading-edge food startup incubator facilities at The Grove
Networking
Panellists:
Kelvin Van Rijn, founder, The Fritter Shop
Nick Spina, CEO, LiveFit Foods
Surria Fadel, partner, Cedar Valley Selections
Michael Dales, RH Accelerator
Denise Dewar, Innovation Advisor, Bioenterprise Canada
KEYNOTE PRESENTER BIOGRAPHY
Denise Allen, BBA, MBA, MM, President & CEO
Denise is the President & CEO of Food Producers of Canada (FPC). Headquartered in Ottawa, and for more than thirty-five years, FPC has been the leading national voice of the Canadian food and beverage processing industry. Denise is a substantive, proven leader who brings more than twenty years of executive experience in M&A, operations, government relations, finance, and supply chain management across some of Canada's largest and long-standing retailers.
Denise is a passionate advocate and is active in initiatives focused on food safety, sovereignty, security, and Indigenous food systems. Denise is a subject matter expert in the value-added food sector and agriculture in Canada. Denise comes from strong rural roots in dairy farming and acts as a special advisor to the Pan Cape Breton Food Hub. She is the Vice Chair, Board of Governors, Cape Breton University (CBU), where the Verschuren Center is the hub of agricultural and sustainable food system research. Denise also sits on the Ethics Committee at CBU, Chairs a Special Committee for the Office of the President & Vice Chancellor, and the board of Cape Breton University Developments Inc., a wind farm development which generates sustainable electricity.
An active member of the Canadian Chamber of Commerce (Ottawa), Denise sits on various committees including the National Agriculture and Agri-Food Working Group, Export Development and the International Affairs Committee and having published white papers in conjunction with the Chamber on Canadian Business Competitiveness and Regulatory Reform.
As an entrepreneur, Denise co-founded and launched the first female led business to have been developed from scientific research in bio char at CBU. SeaTree Organic Charcoal produces and sells local, organic, and sustainably sourced bio char to cosmetic and pharmaceutical companies and conducts studies on waste-water treatment using bio char in seafood processing plants.
A resident of Halifax, and Baddeck, Nova Scotia, her passion and strong sense of community and engagement has her participate and sponsor various community development initiatives and charities. Cooking, running, reading, boating, horses, and developing her organic farm, balance out her love for healthy living, travel, and creative pursuits. Denise actively furthers the advancement of women, and education for safety and local sustainability within our food chain, and the alleviation of poverty.
Denise holds degrees in Business Administration (BBA) from Mount Saint Vincent University in Halifax, NS, an MBA from Lansbridge University and Master of Management (MM), from American Sentinel University. Denise is in the process of completing her ICD.D designation from Rotman.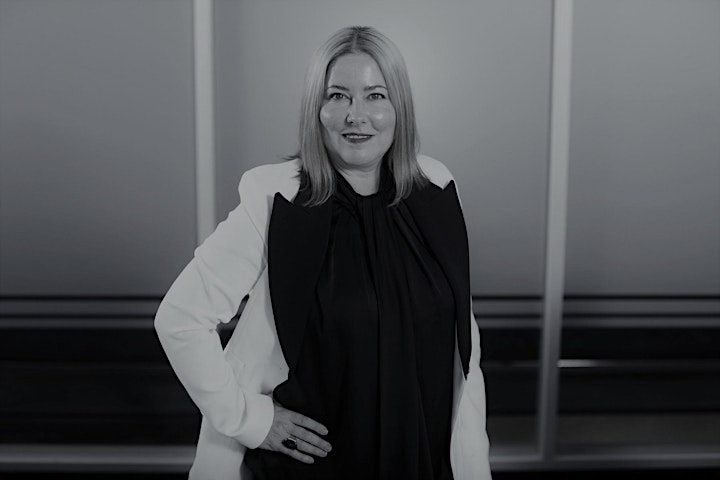 ABOUT FANSHAWE COLLEGE'S CENTRE FOR RESEARCH & INNOVATION (CRI)
Fanshawe College's Centre for Research and Innovation (CRI) unlocks innovation that drives the regional economy forward by solving industry and business applied research needs through leading expertise, resources, partners and funding.
CRI aims to accelerate new product development, encourage knowledge sharing and technology transfer in the food processing sector, and promote the development of a network within the industry. We specialize in development and enhancement of new and existing products through our in-house food innovation laboratory. We also have access to funding for eligible projects and companies to support research and development.
CRI removes barriers to growth for emerging businesses through industry-driven R&D projects that accelerate new product development. We contribute our leading expertise and world-class laboratory facilities, as well as the partner resources and grant funding needed for growing businesses to make their vision a reality.
For more information visit fanshawec.ca/research
ABOUT THE GROVE AT WESTERN FAIR DISTRICT
The Grove is the District's agri-business hub where participants share resources, space, and connections to create the right conditions for innovation, education, and growth.
For more information visit thegrovewfd.com