Dates
Join us for an inspiring panel discussion where BBB's own Mary O'Sullivan-Andersen speaks with Accredited Business owners who've adapted to grow their business even in an economic downturn. Panelists will share their experiences of identifying and implementing new strategies to increase market share in their respective industries. Hear their stories of making it happen!
Panelists:
Nate Edwards, Virtuo, Inc.
Sharlene Massie, About Staffing
Todd Richardson, Lexus of Royal Oak
This is how I can help.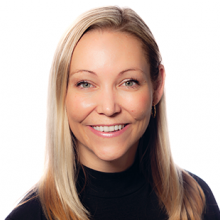 Ashley Conyngham
Director, Marketing and Communications
This is how i can help