Dates
We are pleased to invite you to the 14th Annual Pillar Community Innovation Awards.
The Pillar Community Innovation Awards celebrates how individuals, organizations and enterprises are investing in positive community impact in the categories of Innovation, Leadership, Impact, Collaboration and Community Choice.
At our first virtual awards ceremony, you can expect to experience our usual touches of arts to set the mood for the evening along with networking opportunities and a dose of inspiration from the outstanding stories of our finalists. You will receive a link to the event platform prior to the live event.
Finalists:
Community INNOVATION
Beecuz
The Atrium Project
Raw Carrot Soup Enterprise
Community LEADERSHIP
Arielle Kayabaga
Dustin Carter
Mandi Fields
Community IMPACT
Andrew's Legacy
Dribbling Down Barriers
Sustainability Committee, My Sister's Place
Community COLLABORATION
Community Food Box
Free Rides for Essential Workers
London for All
This is how I can help.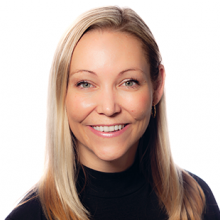 Ashley Conyngham
Director, Marketing and Communications
This is how i can help