Dates
Product managers are critical for startups and established companies who are launching or extending product lines. The Product Manager Peer-2-Peer group is comprised of those practicing the craft of product management within their roles. With informal meetups, the group discusses exciting new ventures, ideas, and strategies as an opportunity to evolve their careers while sharing challenges and learning from one another on best practices. Whether you are involved with product discovery, product delivery or developing go-to-market strategies this group is for you.
This roundtable discussion will review tools used in product management and sharing of successes.
This is how I can help.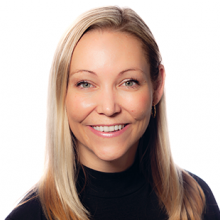 Ashley Conyngham
Director, Marketing and Communications
I can share your local business news & events
Promote your tech or manufacturing jobs
Collaborate with you on your industry event
Help your business reach new audiences
Provide communications support for your SME
This is how i can help