Dates
With guest violin soloists Scott St. John and Joseph Lanza
Our season begins with a program of electrifying virtuosity spanning two centuries. Special guest, acclaimed international violin phenom Scott St. John, joins London Symphonia for Astor Piazzolla's tango-driven Four Seasons of Buenos Aires. Joseph Lanza, treasure of the Canadian music scene and Symphonia's own beloved concertmaster, brings a passionate mastery of the baroque to Antonio Vivaldi's most famous work, The Four Seasons.
Tickets
Livestream - $17 Single, $34 Household
In-person* - $65 Premium, $47 Adult, $17 Student
*You will be notified by email if health regulations allow these tickets to become available.
This is how I can help.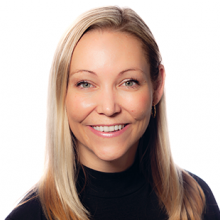 Ashley Conyngham
Director, Marketing and Communications
This is how i can help