Dates
During your 30 minute private consultation you can get answers to your bookkeeping and accounting questions from an experienced professional.
Please email info@sbcentre.ca and our Client Services Assistant would be happy to arrange a time and reserve your spot.
To ensure effective use of your time, we ask that you fill out an Access to Professionals Request for Service Form and provide a list of questions prior to the session.
You are encouraged to provide as much detail as possible, as these documents are forwarded to the professional to review prior to the meeting.
Get your Request for Service Form here.
During this difficult time for business, we are waiving the usual $20 administration fee. Due to the limited availability of appointment times, it is of the utmost importance that you notify us well in advance if you are unable to honor your scheduled time.
Meet with a certified accountants to address your financial questions and assist with bookkeeping best practices.
Thanks to the following accountants who continue to volunteer their time:
Ben Goes, MNP
Todd van Rees, LLP
Bill Giannoulis, Giannoulis TurnerMoore LLP
Andrew Moss, BDO Canada CA
Murray Sholdice, Farber
This is how I can help.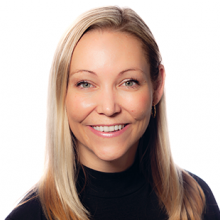 Ashley Conyngham
Director, Marketing and Communications
I can share your local business news & events
Promote your tech or manufacturing jobs
Collaborate with you on your industry event
Help your business reach new audiences
Provide communications support for your SME
This is how i can help