Dates
It's well known that women are less likely to ask for a promotion than men. But we're here to tell you not to shy away from your ambition!
Whether you are looking to move on from an entry level role, or step into a leadership position, mentoring is the perfect way to help you climb the career ladder.
Join us at The Discovery Foundation and Women in Communication and Technology's virtual speed mentoring event. Our talented team of mentors will help you to identify your next steps, take control of your future and achieve your goals.
This is how I can help.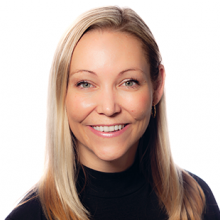 Ashley Conyngham
Director, Marketing and Communications
I can share your local business news & events
Promote your tech or manufacturing jobs
Collaborate with you on your industry event
Help your business reach new audiences
Provide communications support for your SME
This is how i can help