Dates
How to drive productivity and scale growth with government grants
The North American manufacturing industry is poised for growth in 2021 and beyond. Because of this, Canada's vast supply chain of part manufacturers should explore opportunities to scale operations, become more productive, and improve worker skills to support tech innovation.
Fortunately, government funding programs are available to offset the costs of manufacturing growth projects.
During this Funding to Scale Your Manufacturing Businesses webinar, attendees will learn about specific government grants and funding opportunities to hire and train employees, adopt new technologies, perform cutting-edge research and development projects, and reach export markets.
Webinar Takeaways - Find Funding For:
Capital and technology development/adoption
Large-scale expansion grants and repayable funding programs
Export development & business expansion activities
Training and hiring for workforce development
Research and innovative projects
Funding Webinar Prerequisites
Prerequisites for most Canadian government funding programs:
Incorporated in Canada for at least 2 years
Financially stable
Not a retailer/distributor
Not a start-up
This is how I can help.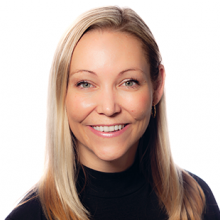 Ashley Conyngham
Director, Marketing and Communications
I can share your local business news & events
Promote your tech or manufacturing jobs
Collaborate with you on your industry event
Help your business reach new audiences
Provide communications support for your SME
This is how i can help