Dates
Is your website easy to find? During this 90 minute webinar, Liz Gray will cover basic search engine optimization tactics to improve your website's organic rank online. Learn Search Engine Optimization (SEO) tactics that will help drive more qualified traffic to your site.
Topics include:
• Basic Search Engine Optimization (SEO) tips and tricks
• Content Development
• Link Building
• Google Ads
Presented by Liz Gray, Professor at Lawrence Kinlin School of Business, Fanshawe College
This is how I can help.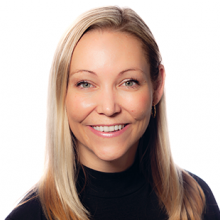 Ashley Conyngham
Director, Marketing and Communications
I can share your local business news & events
Promote your tech or manufacturing jobs
Collaborate with you on your industry event
Help your business reach new audiences
Provide communications support for your SME
This is how i can help