Dates
Welcome to the Westmount Urban Farmers Market, where we prioritize food justice, food security, and building community. Our mission is to provide access to fresh, healthy, and locally-sourced food to all members of our community, regardless of their income or background.
Join us every Saturday from 9am-1pm for a vibrant community gathering, featuring local farmers and vendors who share our commitment to sustainable and ethical food practices. Browse a diverse selection of fresh produce, meats, baked goods, and more, all sourced from within our region.
In addition to offering delicious and healthy food options, we also provide a variety of programming and educational opportunities to promote healthy eating habits, sustainable agriculture, and environmental stewardship. Come connect with your community, learn about where your food comes from, and support local farmers and businesses.
At the Westmount Urban Farmers Market, we believe that everyone deserves access to nutritious food, and we are dedicated to creating a more equitable and just food system for all. We can't wait to see you at the market!
Image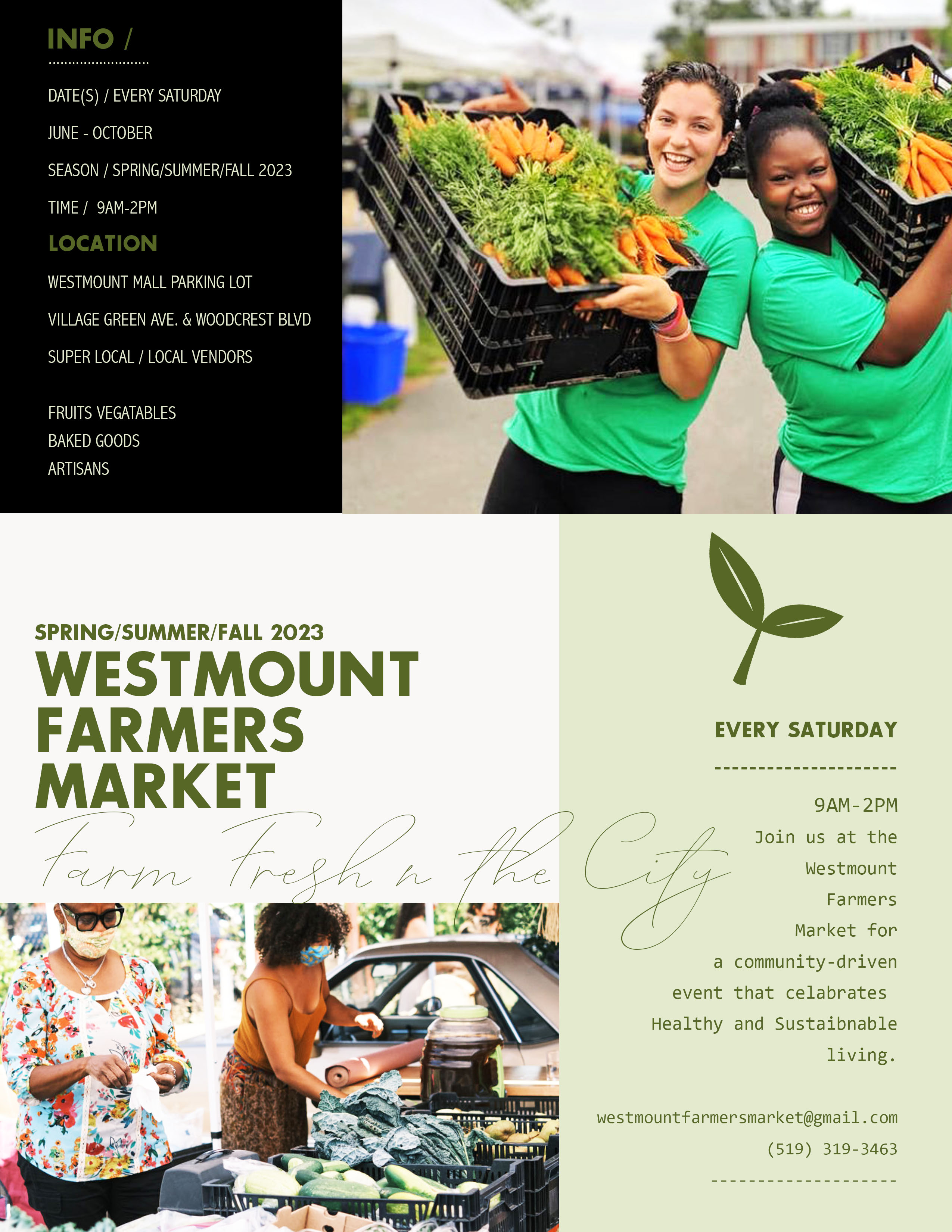 LOCATION:
Westmount Shopping Centre, Parking Lot
785 Wonderland Rd., S
London ON N5W 2Y8