Dates
Learn how to attract customers online! Attain curb appeal for your business with/without a physical storefront & draw attention to your site
On March 31st, presenter Shaun Bernstein will walkthrough how to structure your business' digital presence to make your website become as enticing as an attractive brick and mortar storefront. The challenge is not just attracting new customers and clients, but how to re-engage ones that are already familiar with your business.
During this webinar, we'll tackle how to enhance your presence with:
Fresh and engaging content
Blogs and Newsletters
Social Media
Digital Strategy
This webinar is presented by Shaun Bernstein, founder of The Write Stuff Agency.
This is how I can help.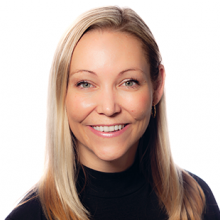 Ashley Conyngham
Director, Marketing and Communications
I can share your local business news & events
Promote your tech or manufacturing jobs
Collaborate with you on your industry event
Help your business reach new audiences
Provide communications support for your SME
This is how i can help