Image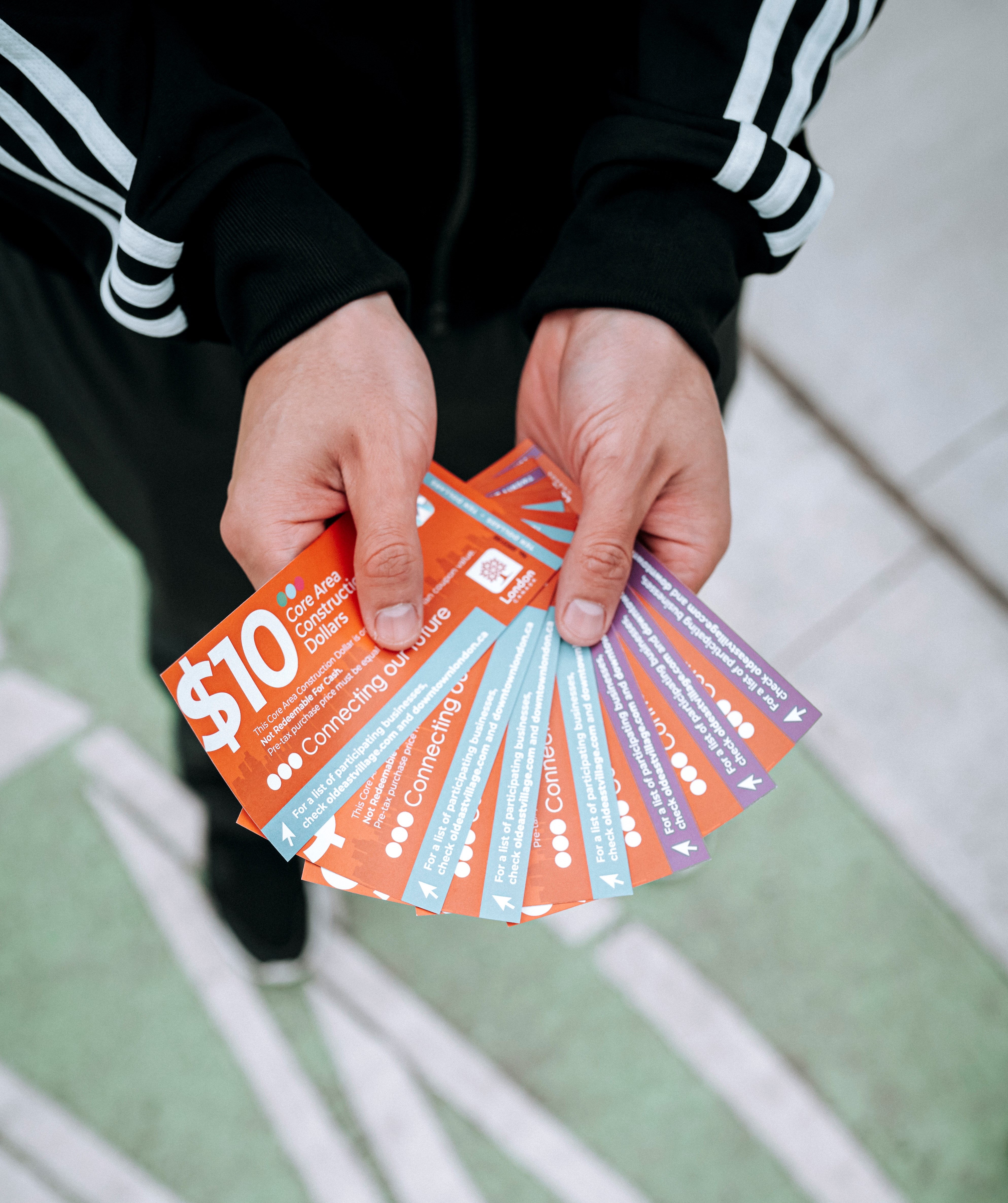 For the third year, Core Area Construction Dollars return to support core area businesses during London's busiest construction season.
From now until November 2022, people visiting the core area can receive Core Area Construction Dollars from the Downtown London Business Association and Old East Village BIA as well as their businesses, through giveaways, contests, events, and promotions.
Construction Dollars are vouchers in $5, $10 and $20-dollar amounts that can be redeemed at participating businesses in the core area until November 30, 2022. No purchase is required to use Core Area Construction Dollars and businesses are reimbursed 100 percent of the value of each Construction Dollar through the Core Area Action Plan.
"This is a record year for construction, with a major focus on downtown, where we're building better connections to and through the core with the Downtown Loop and East London Link projects," says Jennie Dann, Director of Construction and Infrastructure Services at the City of London. "While we work to revitalize the core through these key projects, Construction Dollars will help to support local businesses."